Morrocan Cuisine
Riad Ajmal has two dining areas. In the patio we serve you Moroccan cuisine. The traditional setting makes you appreciate the flavors of dishes cooked exclusively with fresh products. All our dishes are made on request, and we obviously take into account your eating habits: vegan, vegetarian, halal, kosher, etc …
You can eat à la carte, available at the Riad, in the lounge and in your rooms. If you have a particular desire, our cooks will be happy to fulfill your wishes. All our dishes are served as a menu, with a starter, main course and dessert.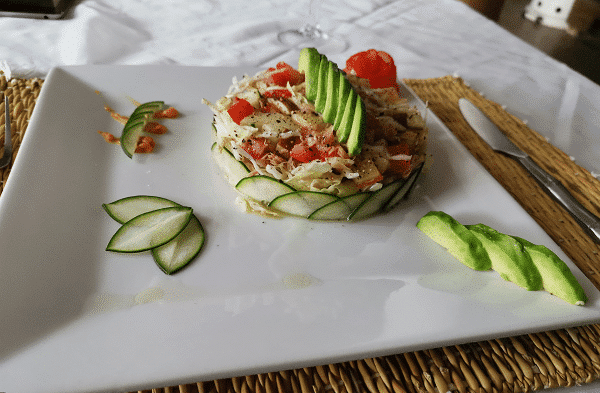 Mediterranean Cuisine
You will also have the opportunity to taste delicious Mediterranean salads, grilled or stuffed sardines, fish. Obviously our beef ribs, accompanied by homemade tartar sauce and a farandole of fresh vegetables, will delight all meat lovers.
Fish, meat and vegetables are prepared on the plancha. We only use organic olive oil. For gourmets, we also offer steak tartare with foie gras, accompanied by a truffle sauce, as well as all kinds of delicacies.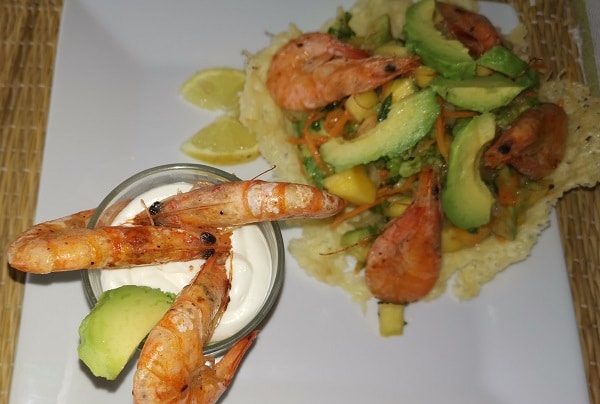 You will enjoy the Hammam located on our terrace. Qualified staff will make you appreciate, if you wish, the joys of the famous black soap scrub and the pleasure of your revitalized skin.
You will have the choice between different massages of variable duration and according to your desires. Dynamic, relaxing massage, facials or hair removal, everything is done for your well-being.
What a comfort to enjoy a massage at the Riad where you can relax at the bar without having to go out.
A pure moment of happiness!
Pool, Terrace, Solarium
Marrakech and Riad Ajmal, offer you multiple activities (visits, excursions, Golf, etc.). But your coming is also an opportunity to enjoy the calm in the relaxing atmosphere of the Riad.
What a joy to have a refreshing bath in our whirlpool after a day of sightseeing. Our terrace is a privileged place for a regenerating nap. You will enjoy reading in peace while sipping a fruit cocktail, a mint tea or enjoying a snack.
Sitting at the bar or in the sun on the sofa corner, you can enjoy moments of rest and discussion alone or with friends.
On our gazebo you will be in the shade while reading, playing or dreaming. And the solarium will give you all the happiness of a sunbath while enjoying a superb view over the roofs of Marrakech and the Atlas mountains.
Click on a photo for a slideshow.
at your service
Mint tea on arrival
Reversible air-conditioning
Towels, hairdryer
Housecoat, slippers (starting at 4 days)
Individual safe
TV – DVD – music
Library area
Spoken languages: French – English – German – Arabic
Qualified hotel staff – On site 24/7
with supplement
Lunch & Dining
Hammam beldi
Massage , gommage
Airport – Riad transfer – 15 €
Laundry
Supplementary bed : (Amjad – Labiba)
child more than 8, adult : 30 €/night
child more than 2 : 18 €/night
Tourist tax € 2,30/night/pers.
Life in the Riad
The Riad Ajmal, guesthouse, is a convivial place. As a place of encounter between people of different backgrounds and from different geographical areas, it favors exchanges during the moments spent in common.
At your arrival, you will be given a key of the Riad. Please make sure not to lose it, as it would force us to change the lock at your own expense. When you come back to the Riad at night, we ask of you to lock the door behind you.
Each room has it's own safe which guests may use . Also there is a safe located at the reception desk. However, the Riad Ajmal can not be held responsible for the disappearance or loss of any goods.
Just like any place of living, the respect of other people is a key rule to make your stay enjoyable. Smokers have the outside sitting area on the roof at their disposal, excluding any other part of the Riad.
Breakfasts are served from 8 to 10:30AM, and in case of an early departure, a packed breakfast will be prepared for you.
Children  are welcome since for them as well, learning about communal life in the respect of others is an important moment. Please make sure they observe the tranquility of the place.
The outside sitting area on the roof is open from 8AM into the night, to let those who wish so discover the starry sky of Marrakech while respecting the privacy and time of those who are already sleeping.
Because of very strict hygiene requirements, any food and/or beverage coming from outside the Riad is prohibited, as well as eating in the bedrooms.
We wish you an enjoyable stay at the Riad Ajmal .
Riad Ajmal
Arset Aouzal 75
Bab Doukkala
40000 Marrakech
Tel : + 212524377718